Description
The aim of the Level 5 Early Years Senior Practitioner qualification is to support leadership and management skills in early years and the knowledge and skills relating to the early years practice. 
The Early Years Senior Practitioner will be a positive role model for the team. Through clear leadership and effective management, the Senior Practitioner will support and promote best practice within legislative requirements to enable quality provision. Working collaboratively with colleagues, other professionals and parents/carers the Senior Practitioner engages and motivates all involved for improved outcomes for babies and children.
0% payment plans now available!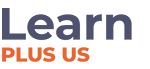 Quick Facts
Typical course duration: 18 – 24 months
Eligibility criteria: Learners must be aged 19+
You will have a dedicated tutor to support you throughout your qualification
Learners must be able to work in a real working environment
You will gain a nationally recognised qualification enabling you to work as a senior Early Years Educator
Benefits
Achieve a nationally recognised Level 5 qualification
Evidence your competency to employers
Further your personal and professional development