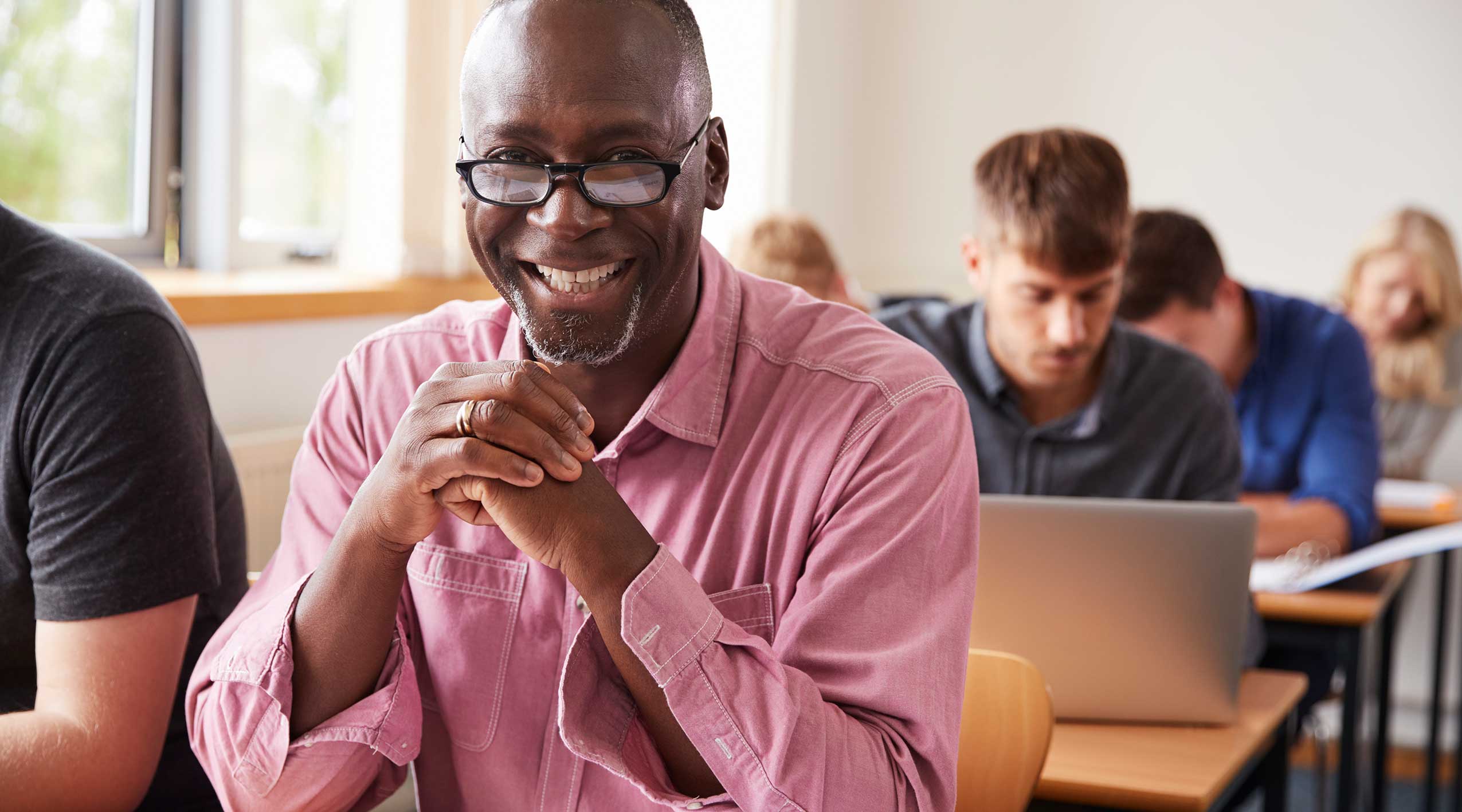 Students go through their regular school years, many head to University and others straight into the workforce or apprenticeships.  Over a period of time those in the workforce and in their adult years decide that there is more to learn.  No-one is ever too old to learn.
We have a number of adult learners who are not only enrolled on short courses but are also moving their career forward by completing their Level 5 Diploma in Leadership and Management.  They are increasing their skills and obtaining new qualifications which will lead to promotions and potentially higher wages.
"Develop a passion for learning. If you do, you will never cease to grow.??? Anthony J. D'Angelo
The reasons to continue learning far outweigh the reasons not to.  For example, the following are some reasons for adult learning where age is no barrier:
Study something which has always interested you and now is a great time to start
Study a course which can help you support a loved one through difficulties
Gain more confidence after possibly being made redundant and need reassurance
Set a great example for the younger generation
Keep a sharp mind, keep learning and keep their brains active
Further develop your skills and upskill from say a business administration course to management
Enjoy the continued challenge of something new
Simply to satisfy an enquiring mind
New qualifications mean new beginnings
"The beautiful thing about learning is nobody can take it away from you.???  B. B. King
So when you aspire to learn something new, keep going until you find the right course (be it a short course, a certificate or apprenticeship).  So what can you actually learn?
Well there are many options and many places which offer these new skills and new opportunities to adult learners.  There are a number of short Certificate 2 courses you can undertake are fully funded and cover some of these areas which may be of interest to you:
Caring for Children and Young People
Business Admin
Understanding Equality and Diversity
Awareness of Mental Health Problems
Understanding Autism
Principles in Team Leading
First Aid
In addition to these, you can apply for a Learner Loan as an adult up to 12 months before retirement age which entitles you to undertake approved qualifications from level 3 to level 6 at an approved provider in England. This give access to financial support for tuition costs in a way that is similar to those in higher education.  Advanced Learner Loans are paid directly to the training provider or college on your behalf meaning that once approved you can start your training without any costs.    
So what higher-level qualification are you seeking?  There are so many options open to adult learners so now is the time to start thinking ahead and planning what you would like to learn..
©Hazel Theocharous, Learn Plus Us
Share our news