Latest News and Blogs from Learn Plus Us
3 ways to stay motivated to reach your goals in 2022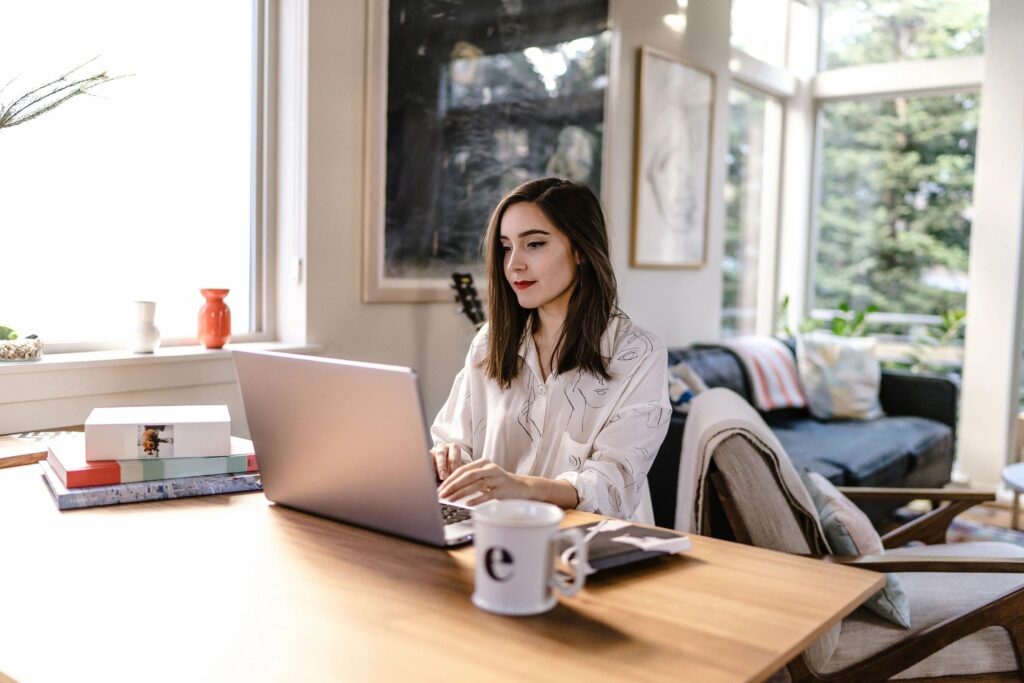 How many times have you set yourself goals at the start of a new year only to feel disheartened by the end of January? We all start the year with the greatest intentions, we want to be healthier, learn a new skill, work towards a promotion at work, or start the journey to landing our dream job. In reality, new year goals can sometimes be unrealistic and short-lived.
If you are taking on, or finishing an apprenticeship this year, or studying for a new qualification, consider these three key principles to help you stay on track:
Consistency 
Set yourself small, realistic goals each week and stick to them. An hour of focused time a day will help you tick things off your 'to-do list'.  Stick to appointments with your tutors and attend any lessons regularly. Your tutors are there to support you, give you feedback and a plan to help you succeed. Make use of your time with them, ask lots of questions, and give them suggestions on how best support you.
Consider downloading our free study planner pack for 2022 to help you organise your time.   
2. Perseverance and reward  
Avoiding or putting-off work can be a natural reaction to feeling overwhelmed, but this can turn into a vicious cycle. Facing tasks head-on will help you to feel less overwhelmed in the long term. Preserving through difficult periods and overcoming challenges will give you the motivation to keep going. Don't forgot to reward yourself regularly for your hard work!
3.     Acceptance  
Accept your limits and know when to ask for help. None of us learn in exactly the same way, and success looks different from one individual to the next. One of the keys to success is to identify if there are any barriers stopping you from reaching your goals. Simple, practical things could make a big difference, try; changing your study environment, reducing your screen-time, taking more breaks during study time, studying at a different time of the day, and making a list of what other priorities or distractions might be getting in your way.
Speak to your tutor if you are facing a challenge or have hit a roadblock in your studies.
Finally, don't fear failure. Failure can be a healthy of part of any learning journey. Setbacks can often provide excellent learning opportunities, helping us to find new ways to reach our goals. The key is not to give up.

Looking for an apprenticeship? We can help…
We are a specialist UK training provider who have been offering fulfilling apprenticeships in the UK for over 10 years. We offer free recruitment services to business partners with apprenticeship vacancies, and have helped hundreds of individuals to start their careers in Health and Social care, Childcare and Early Years Education, Business Administration and more. Get in touch to find out more about our range of apprenticeships: training@learnplusus.co.uk
Preparing for success in 2022
How can we prepare for a successful 2022 without putting unnecessary pressure on ourselves?
Tuesday, 14 December 2021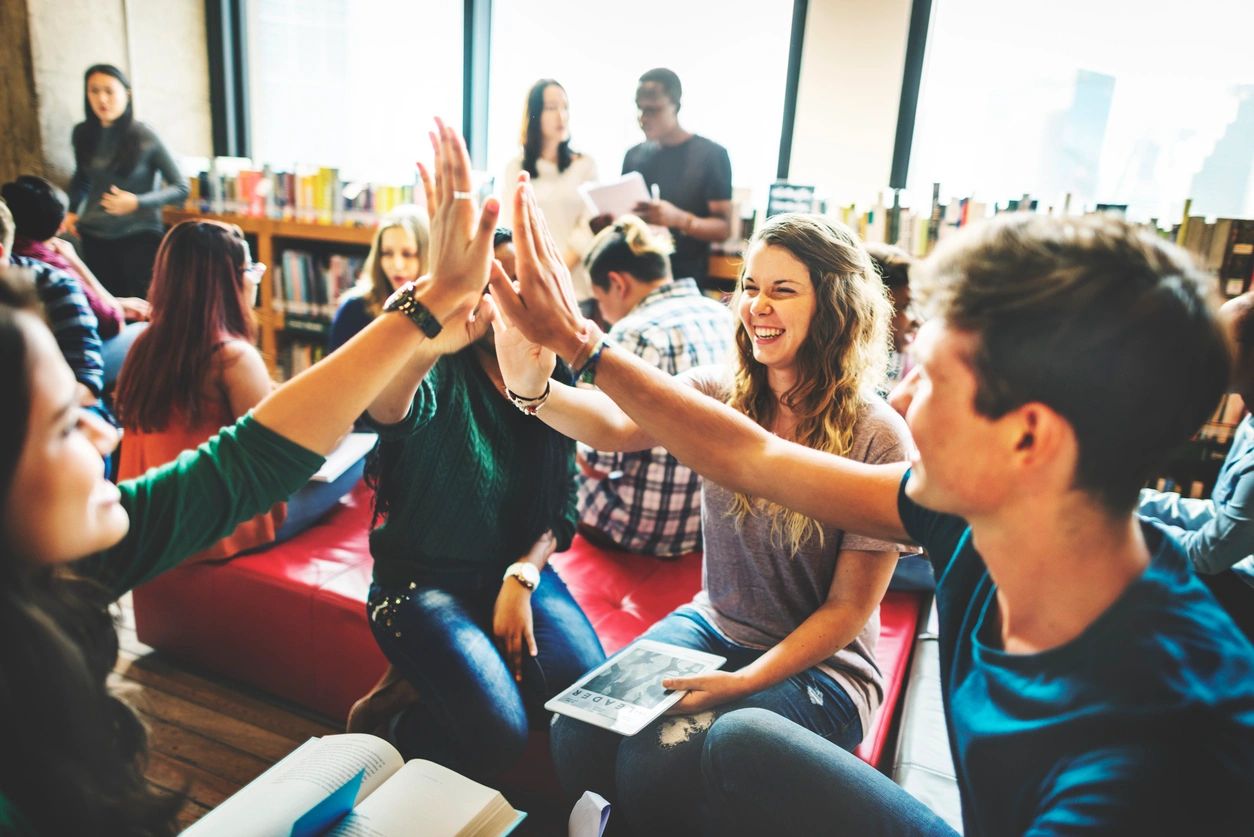 Looking ahead to a new year can sometimes be a daunting ask. The pressure to set unrealistic goals and resolutions, the temptation to compare ourselves to others, or our inclination towards perfectionism or 'all or nothing' thinking can sometimes leave us feeling overwhelmed.
So, how can we prepare for a successful 2022 without putting unnecessary pressure on ourselves? Here are 5 things to keep in mind;
Avoid comparisons. You and your journey are completely unique, there is not one way to achieve success in 2022.
Be realistic and make your goals S.M.A.R.T. Setting unrealistic goals will only discourage you from reaching your potential, do some research and learn from the challenges you faced during 2021.
Do not fear failure, instead, see it as a natural and important part of the process. We learn from every set-back we face.
Invest in your education. Investing in your education can help you progress in your career and give you better chances of achieving your career goals- setting you up for a brighter future. Explore our range of courses and apprenticeships here.
Ask for help. Whatever your goals are for the year ahead, seeking support from friends, family, colleagues, your tutors or professionals will give you the vital support system needed to keep moving forward.
We asked Learn Plus Us tutor and Curriculum Manger, Julie, to share one piece of advice to help learners to achieve their goals in 2022.
"To prepare for studying, to prepare for success, I would advise my learners to have the confidence to seek support and guidance not only from me as their tutor, but also from the support network that they have around them. We are all there to support our learners to achieve their aims and aspirations and together we can all work towards achieving those goals!" – Julie, Childcare Curriculum Manager and Tutor.  
Learn Plus Us Chair, Debbie Gardiner MBE shares;
"My hope for 2022 is for all of our apprentices and learners to make the most of the fantastic opportunity to learn, achieve qualifications, progress into work and progress in their careers. Our Government funded skills and development schemes make training more accessible than ever, offering people of all ages, from all backgrounds the same access to education. Many of us have been forced into changing the sector we work in during recent times, and have had to rethink our  careers, but as we approach the start of 2022 when things still feel uncertain, apprentices and learners at Learn Plus Us can feel confident that they will benefit from being on one of our courses."
What are apprenticeships and why become an apprentice?
Wednesday, 24 November 2021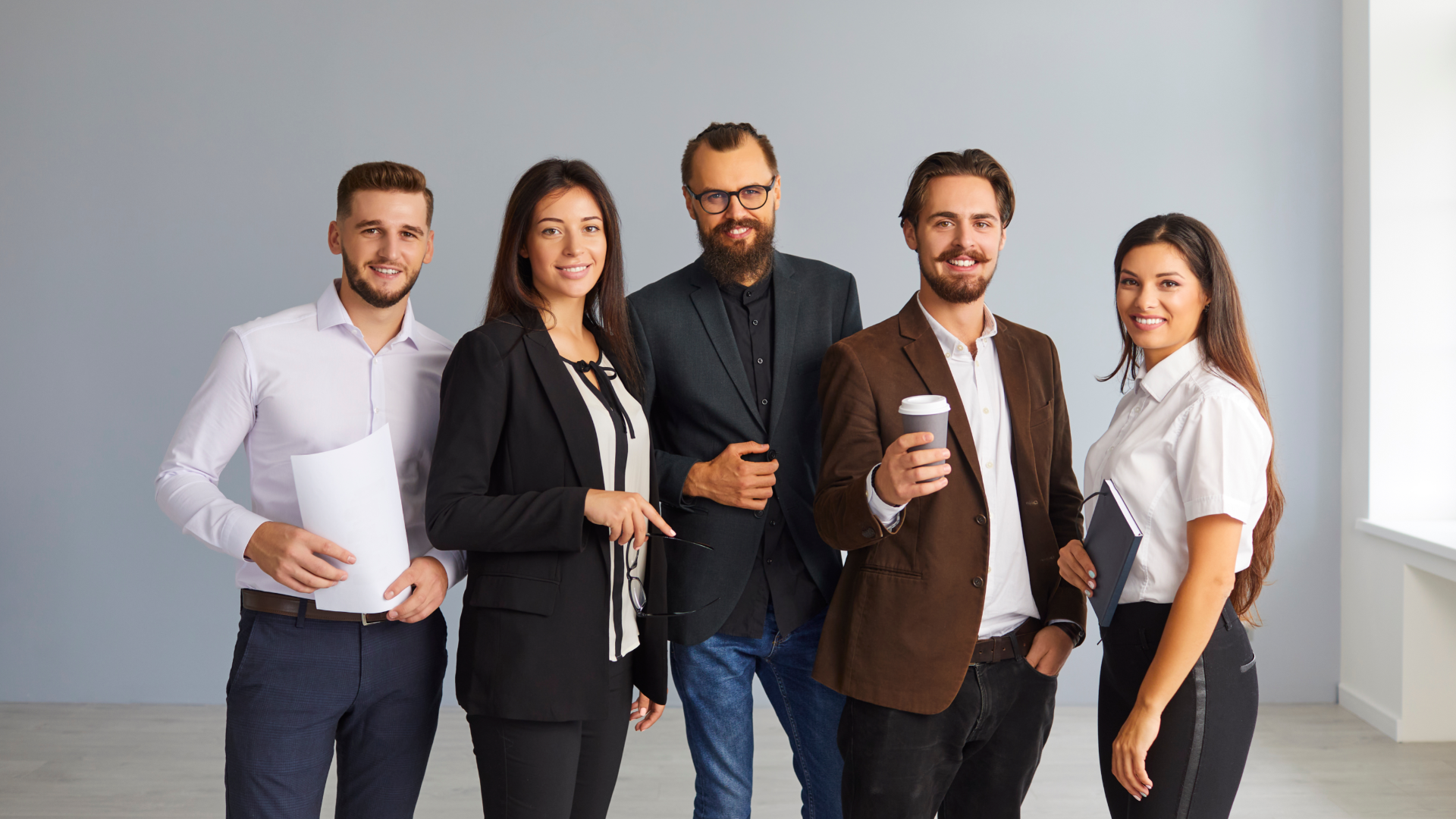 Apprenticeships help individuals of all backgrounds to achieve qualifications whilst working and earning money. They typically last between 12 and 24 months and unlike college or university, there generally aren't many qualification-based entry requirements, and most of the learning happens through on-the-job training at your chosen workplace.
In short, apprenticeships can give you the skills, knowledge and experience to build a successful career in a supportive and practical setting. In England, there are apprenticeships for over 1,500 job roles, which means you are almost guaranteed to find an exciting and fulfilling position to suit your interests.
To be considered for an apprenticeship programme in England, you need to be aged 16 or over, living in England and not in full-time education.
Discover our range of Apprenticeships here
Apprenticeships are an excellent way of progressing your career whilst also earning money. Many individuals receive promotions after completing their studies, or can even go on run their own businesses as a result of their qualifications.
Why take on an apprenticeship? The 4 main benefits of being an apprentice
With the theme for National Apprenticeship Week 2022 just announced, there's no better time to reflect on the benefits of being an Apprentice in London and the UK. National Apprenticeship Week will be held between 7th-13th February 2022 and will focus on 'Building the Future', celebrating the many benefits that apprenticeships bring to employers, individuals and the wider economy. In 2019/20, there were over 700,000 people participating in an apprenticeship in England.
Gain experience as well as qualifications.

Many university graduates struggle at the start of their career due to lack of experience, an apprenticeship gives you hands-on industry experience as well as nationally recognised qualifications.

Finances.

Apprenticeships are funded by your employer and by the government, there are no tuition fees to consider and no burden of student debt to take on.

Learn in a supportive and highly-skilled environment.

Learning on-the-job means you are surrounded by industry experts; you also have your expert apprenticeship Tutors to go to for support and guidance.

Earn money.

Apprenticeships allow you to earn a wage whilst you are working and studying.
It's no secret that apprenticeships benefit employers as well as employees. Workplaces that invest in up-skilling or re-skilling their staff have greater staff retention and a happier and more productive workforce. Upskilling employees future-proof businesses in the same way that being an apprentice can future-proof your career, giving you the skills and experience you need thrive in your chosen sector.
Looking for an apprenticeship? We can help…
We are a specialist UK training provider who have been offering fulfilling apprenticeships in the UK for over 10 years. We offer free recruitment services to business partners with apprenticeship vacancies, and have helped hundreds of individuals to start their careers in Health and Social care, Childcare and Early Years Education, Business Administration and more. Get in touch to find out more about our range of apprenticeships: training@learnplusus.co.uk
What are Functional Skills and why are they important?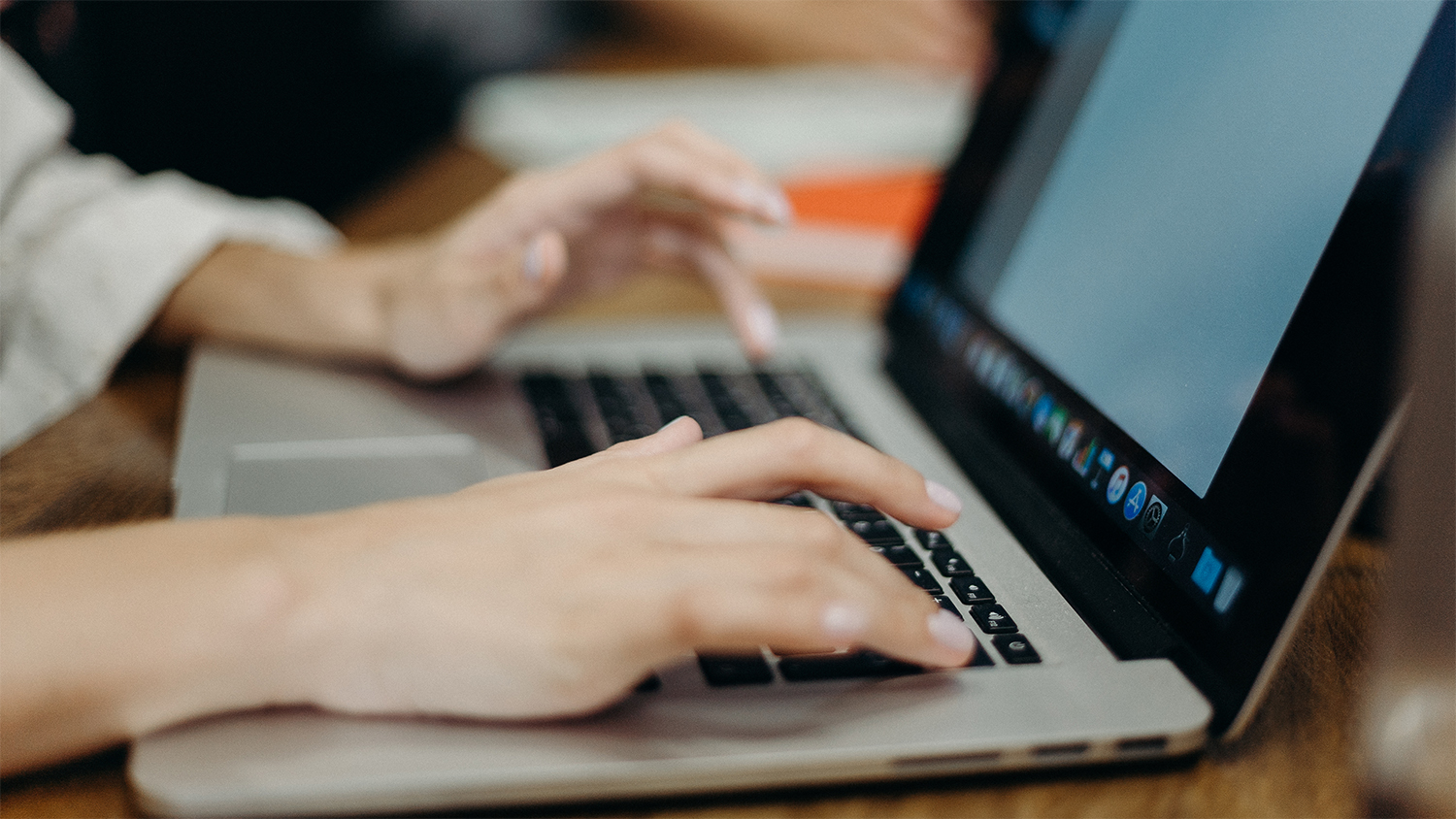 Functional Skills in English and Maths provide the tools needed to successfully progress in education, work and life. They enable us to be able to work confidently, effectively and independently in the workplace.
What are functional skills?
Functional skills are qualifications which are offered at Levels 1, 2 and 3. Here we will focus on Functional skills in English and Functional Skills in Mathematics.
Functional skills in English include three key parts:
Speaking, listening and communication
Reading
Writing
Functional skills in Mathematics cover:
Data handling
Numbers
Measurements
Shapes
Why should I take a functional skills course?  
Functional Skills qualifications can make you more employable, particularly if you do not have GCSE's in English or Maths. They can also help you to do your job more efficiently, be more productive and feel more confident in the workplace. They form an important part of many apprenticeships and other qualifications.
Learn Plus Us Functional Skills Tutor, Kavita, shares, "As a GCSE equivalent qualification, Functional Skills can benefit you professionally as well as personally. They are respected by employers and can help boost your employability. They can even set the foundation for further study."
Get in touch with us to find out how we can help you progress your career with Functional Skills qualifications.
How can we help?
Learn Plus Us are education experts serving London and the UK. We offer Functional Skills in English and Maths at levels 1, 2 and 3 and all learners have the opportunity to progress from one level to the next. Many of our apprenticeships and level 2-5 courses include functional skills as part of the qualification. Discover our range of courses, or email us to find out more about our Functional Skills courses.
Residential Care Homes – The Perfect Storm
Thoughts from our Chair, Debbie Gardiner, MBE 

What's happening on 11 November for Care Homes?
On Thursday 11 November, the UK government will make COVID-19 vaccinations mandatory for staff working in care homes. Learn Plus Us Chair, Debbie Gardiner MBE, reflects on what can be done to navigate a 'perfect storm' that has been brewing in the sector.
The perfect storm has been an ever-present threat for some time and is now upon us as winter approaches.
What's caused this perfect storm?
Brexit has meant that high levels of skilled and qualified staff left England, and almost migration from Europe to England has led to a depleted workforce
COVID-19 has been catastrophic in the care/nursing home sector, managers and staff are worn out, stressed and feel undervalued, resident deaths in 2020 were high, registered managers have and still are under huge pressure and some have left the sector
COVID-19 double vaccination legislation for CQC registered care and nursing home comes into effect on 11November 2021, some staff have already left because they don't want to take the vaccine, leaving the care homes with more vacancies, there's an administrative burden and duty on registered managers. Whilst we all understand why and know that it makes sense to learn from last winter, it adds another layer to the ever-challenging staffing issue in care homes
Winter flu is coming and this winter they predict high levels of infection, illness and serious illness
Staff shortages have been an issue for as long as I can remember, the workforce is highly skilled, even referred to as hero's and key workers, yet the sector is still overlooked as a career choice and is often seen as a just a job.
Until we need these services for a loved one or see the impact that staff shortages have, such as the 'bed blocking' in our NHS hospitals, it can be hard to comprehend the magnitude of the problem. Until we see the care and compassion carers willingly give each day and see these same skilled professionals reluctantly leave the sector, the reality of the situation is hard to understand.
Staff shortages and unfilled vacancies are the biggest issue facing our care and nursing homes today but there is opportunity to address these shortages through career planning and raising the profile of the healthcare sector.
It's time to shout from the rooftops that starting a career journey in this sector can happen at any time. Many of us have lost jobs and beloved careers a result of the pandemic, many of us have excellent communication skills and others profound transferable skills that are essential to care home work. Now more than ever is the time to join a sector where these skills can be fully utilised, gain new knowledge, learn new skills and make a real difference to people's lives.
How we can help
Learn plus Us are a specialist UK training provider who have been working in the UK adult care sector for over 10 years. We offer free recruitment services to business partners and have helped hundreds individuals to start their careers in Health and Social care.  Get in touch: www.learnplusus.co.uk/contact 
Discover our range of Health and Social Care courses 
Learn Plus Us: Over 10 years experience in the Adult Care Sector
We are London-based learning experts specialising in Adult Care. We have helped countless individuals to begin a career in health and social care, or to excel in their current role. Many of our courses are fully funded, view our range of courses today and find out how we can help you.